Technical Specifications
About the Product:
Material

100% Combed Cotton Velour

GSM

450 GSM

Yarn

160s Single-Ply Cotton Yarn

Design

Classic design with a shawl collartie beltand two patch pockets.

Treatment

Velour Front with Terry for maximum absorbency

Finishings

Mercerised finish for prolonged premium sheen
Sanforized treated to give the maximum durability and control of the shrinkage

Sourcing

Woven from the finest Cotton direct sourced from Farmers

Certifications

Oeko-Tex certified (which means you can sleep easyas our bedding is entirely free of harmful chemicals & synthetics)

Made

Made in Pakistan 🇵🇰

Package Includes

1 Shawl Collar free Size Bathrobes

Color

The bathrobe comes in a pristine white color that signifies cleanliness and luxury..

Use

Ideal for home use, spa, or hotel use.
Unparalleled Comfort
The Hotel Suite Towel Collection redefines the meaning of comfort and luxury. Crafted from 100% pure cotton, each towel in the collection offers a plush, super-absorbent texture that pampers your skin after every bath. The unique double-yarn composition enhances the towel's absorbency and drying efficiency, making it the ideal choice for daily use. Whether you wrap yourself in our towels after a refreshing shower or use them to dry your hands, their softness and comfort will make every interaction feel like a special occasion.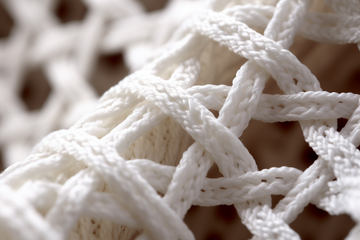 Exceptional Durability
Durability is at the heart of our towel collection. Each towel undergoes rigorous quality checks and is designed to withstand numerous wash cycles without losing its plush texture and absorbency. Our commitment to quality ensures that you can enjoy the luxury and comfort of our towels for a long time. Be it the embroidered hand towels or the larger bath sheet towels, each product from our Hotel Suite Collection promises long-lasting comfort that you can rely on.
Personalized Luxury
We believe that every detail counts when it comes to creating a luxury experience. That's why our Hotel Suite Towel Collection offers the option to personalize your towels with exquisite embroidery. Every stitch is meticulously placed by our skilled artisans, giving you the opportunity to add a personal touch to your bathroom decor. From your initials to unique designs, you can customize your towels to match your individual style and preference.
Sustainable Manufacturing
The Hotel Suite Towel Collection is not just about luxury and comfort, but also about sustainability. Our manufacturing processes are designed with the environment in mind, ensuring that every towel you purchase is a testament to responsible luxury. We use eco-friendly processes and materials, right from sourcing the cotton to the final stages of production. When you choose our towels, you're choosing a product that not only enhances your bathroom experience but also contributes to a healthier planet.
Have A Question ?
We are here to help.
Check out the most common questions our customers asked. Still have questions ? Contact our customer support.

Our customer support is available monday to friday: 8am-8:30pm. Average answer time: 24h
What materials are used in the Luxe Velour Bathrobe?
The Luxe Velour Bathrobe is made from high-quality cotton with velour finish, known for its excellent absorbency and superior softness.
What sizes are available for the Luxe Velour Bathrobe?
The Luxe Velour Bathrobe is available in Free Size suitable from Medium to Extra Large.
How should I care for my Luxe Velour Bathrobe?
The Luxe Velour Bathrobe is machine washable. You can tumble dry it on low heat or hang dry. Do not bleach the bathrobe, and only iron on low heat if necessary.
Can I use the Luxe Velour Bathrobe at home and in professional settings?
Yes, the Luxe Velour Bathrobe is perfect for home use, as well as in professional settings like spas and hotels due to its superior quality and elegant design.
Does the Luxe Velour Bathrobe have any pockets?
Yes, the Luxe Velour Bathrobe features two patch pockets, enhancing its practicality and style.
What makes the Luxe Velour Bathrobe different from other bathrobes?
The Luxe Velour Bathrobe stands out due to its superior softness, excellent absorbency, quality craftsmanship, and timeless elegance. Its easy-care properties also make it a preferred choice.